Description
Reimi Midou is the undefeated queen of the underground ring.
Her overwhelming strength attracts the eyes of audience.
The audience secretly expects an arrival of the one who will get the better of her……
Overview:
– This is a fighting game in a command input style that you fight and have H with the queen Reimi.
– There are in-battle branches that lead to various H scenes and eventually 3+1 endings.
In Game:
– The battle takes place in a command input style with so-called "active gauge". You will be able to use various moves as you get more gauges / power source.
– Includes cloth ripping scenes.
– You may gain "skill point" depending on how you fought. Skill points can be used for strengthening parameters and getting new skills.
– Skills are for example to get more moves, to move on to H scenes right after a counter attack etc.
– The story has 4 different endings (not incl. bad ending) that you will see each of one upon what you chose in action and conversation parts. 2 levels of love ending.
– Different endings have different H scenes. You can see the endings you have seen in the reminiscence mode.
– Contains many variant H scene artworks mainly in missionary sex, doggy style sex and cowgirl sex. You can enjoy scenes of fellatio and titjob when you have enough skills.
– Her clothes and lingerie can free be put on/off during H scenes.
– All penetrative sex scenes come with creampie. Each different creampie animations for all sex positions.
Info
Other title: Fighting Queen Raimi
Developer: JSK Studio
Release: 30.06.2018
Last Modified: 11.09.2018
Status: Completed
Age Ratings: 18+
Series: Battle & Ero
Categorie: Action
OS Platform: Android 4.1+
Language game: English English
Language interface: English English
Features game: Music, Uncensored
Genres: Fighting, Hentai, Professional Wrestling, Big Tits, Sex, Rape, Blow Job, Compulsion, Oral Sex, Paizuri, Footjob, Cunnilingus, Romance, Anime, Flash
From HentaiApk With Love!
Images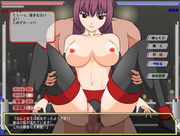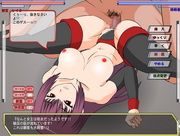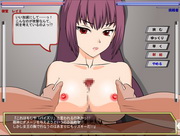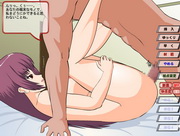 Premium Links
[ppp_patron_only level="5″ silent="no"]
GDrive
– OneDrive[/ppp_patron_only] From HentaiApk With Love!