Description
The war between the Empire and the Alliance is deadlocked. While the two forces are working to formulate next plans, a rumor spreads out. The Emperor is about to revive the Evil God. In order to confirm the validity of the rumor, the Princess is abducted. Behind the scene, a man who was once exiled from the Empire exists.
Overview:
– This is a dialogue based ero that you interrogate the Princess Irene under restraint.
– To ask questions as a gentleman? Or to blow your lord all into her? It is up to you.
– There are 4 different endings you will see depending on your playstyle.
In Game:
– The interrogation progresses with "seeing" "conversation" "touching" etc.
– Of course you can do various H acts such as "strip" "lick" and "suck".
– 3 poses selectable: "standing" "legs wide open" "turn backward".
– You can go in H scenes anytime you get aroused. Inseminate her under restraint.
– Includes 4 endings (not incl. bad ending) depending on your acts and conversations From violation to lovey-dovey.
– Each ending has its own H scene (sex position). Endings you have seen will be unlocked as reminiscence scenes.
– Unlocked H scenes (sex position) can be used in different endings.
– Missionary sex, doggy style, cowgirl sex and many other H scenes. Also includes fellatio and titjob.
– In H scenes with restraint, you can freely put her clothes and lingerie on / off.
– All penetrative sex scenes come with creampie. Each different creampie animations for all sex positions.
– 2 patterns of creampie: "with / without notice".
– Cross-sectional view can be turned on / off.
– No sex toys in this work.
Info
Developer: JSK Studio
Release: 01.05.2018
Last Modified: 04.07.2018
Status: Completed
Age Ratings: 18+
Series: Touchy Feely
Categorie: Simulation
OS Platform: Android 4.1+
Language game: Japanese Japanese
Language interface: Japanese Japanese
Features game: Music, Censored
Genres: Slave, Rape, Strip, Touch, Big Tits, Anime, Compulsion, Sex, Blow Job, Hentai, Paizuri, Masturbation, Violence, Cunnilingus, Flash
From HentaiApk With Love!
Images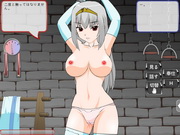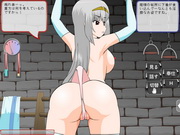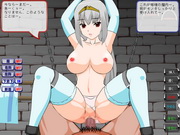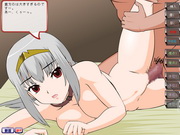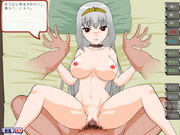 Premium Links
[ppp_patron_only level="5″ silent="no"]
GDRive
[/ppp_patron_only] From HentaiApk With Love!