Description
This is a game based on the universe "Mass Effect". You will play a clone of Captain Shepard. His goal – the seduction of women on board the «Normandy».
Info
Developer: Kosmos Games
Release: 06.02.2017
Last Modified: 20.12.2018
Version: 1.0
Status: Completed
Age Ratings: 18+
Series: Mass Effect
Categorie: Adventure
OS Platform: Android 4.0+
Language game: Russian Russian English English
Language interface: Russian Russian English English
Features game: Video, Music, Uncensored, 3D
Genres: Quest, Visual Novel, Sci-Fi, Corruption, Voyeurism, Aliens, Big Tits, Futanari, Big Dick, Masturbation, Jerk Off, Sex Toys, Orgy, Sex, Monsters, Fisting, Anal, BDSM, Sex Machine, Lesbian, Cunnilingus, Seduction, Group Sex, Blow Job, Tentacle, Parody, RenPy
From HentaiApk With Love!
Images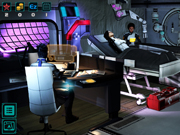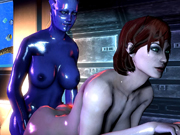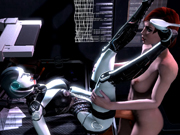 Premium Links
[ppp_patron_only level="5″ silent="no"]
GDrive
[/ppp_patron_only] From HentaiApk With Love!