Description
This game is a 2D first person hentai game where players play as the busty pig tailed Maiko Umiya. During the game, while living her normal life, Maiko unknowingly trains herself to survive a fight that previously killed her in the future according to some mysterious time travelers. This game is not meant to be super serious or realistic. A lot of things in the game are intentionally comical or exaggerated.​
Release Date: 2021-04-15
Developer: Vortex00
Censorship: No
Version: Remake 0.5 Deluxe – Beta v3 Patreon
OS: Windows, Linux, Mac
Language: English
Sequel: Umichan Umiya
From HentaiApk With Love!
Images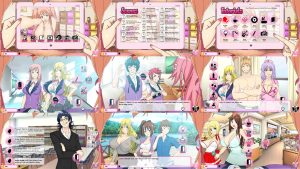 Developer's apps