Description
Haru juggles dates with two different girls on Valentine's Day.
Type:Visual Novel
Tags:Big Tits, Bondage, School Swimsuit, Romance
Length:< 2 hours
Language:English
Censorship:Uncensored
Platforms:Android 4.0+
Images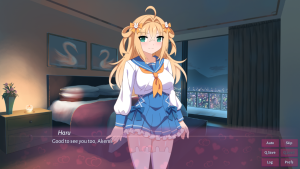 Download links
How to install Sakura Valentines Day APK?
1. Tap the downloaded Sakura Valentines Day APK file.
2. Touch install.
3. Follow the steps on the screen.