Description
In School Breeding Orgy, you get to help our hero screw his delicious and curvy classmates in front of the entire class. Namely, as per new instructions from the Ministry of Health, presentation during the sex ed class should consist of one male volunteer and numerous female volunteers who get to drink fertility pills and have unprotected sex in the classroom. With quite interesting visuals, excellent sound effects and an intriguing soundtrack, School Breeding Orgy will provide you with tons of kinky fun and you will not be able to stop playing this excellent game once you actually start.
Info
Developer: Mattis
Version: 1.3.b
Status: Completed
Age Ratings: 18+
Categorie: Simulation
OS Platform: Android 4.1+
Language game: English English
Language interface: English English
Features game: Music, Uncensored
Genres: Sex, Big Tits, Group Sex, Orgy, Strip, Flash
From HentaiApk With Love!
Images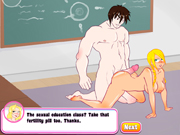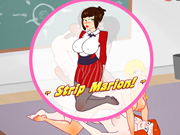 Premium Links
[ppp_patron_only level="5″ silent="no"]
OneDrive
[/ppp_patron_only] From HentaiApk With Love!
Developer's apps