Description
You have discovered a flaw in Dr Gero's programing figured out how to hack into the mainframes of the latest model of human-like androids. Now it's time to test it on C-18 in this Dragon Ball Hentai Parody Game.
Guide:
In places where there is an opportunity to enter a code, click on the Ok button to apply it, since it has already been entered.
Info
Developer: Mattis
Version: 1.4
Status: Completed
Age Ratings: 18+
Series: Porn Bastards, Dragon Ball
Categorie: Simulation
OS Platform: Android 4.1+
Language game: English English
Genres: Parody, Hentai, Bondage, Big Tits, Sex, Futanari, Touch, Strip, Rape, Pregnancy, Impregnation, Anime, Dress Up, Flash
From HentaiApk With Love!
Images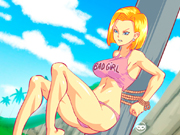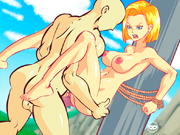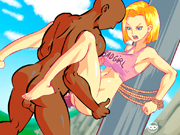 Developer's apps