Description
In a corp-controlled cyberpunk future, there is one group of women, one name that the corps fear: GUILTY FORCE
With an international team of veterans and talented newcomers, this 2.5D sci-fi/cyberpunk platformer focuses on the side-scrolling platforming action, multiple approaches in gameplay with a branching optional visual novel storyline that is sure to entertain with lively, unique and diverse cast of characters.
Guilty Force is a blend of both classic western and anime influences that bring a fresh look to a familiar genre, inspired by media both new and classic, such as Deus Ex, Mass Effect and more! With sexy women and men alike to approach, extensive weapon options and optional depth, Guilty Force can become your new guilty pleasure! Play Kira and find her missing teammates while investigating Corporation Z and their private colony.​
Info
Title: Guilty Force: Wish of the Colony
Developer: Team Guilty Force
Publisher: Team Guilty Force
Release date: 4 Dec, 2021
Version: 0.6
Language: English, Russian, Chinese (Official)
Censored: No (Uncensored)
From HentaiApk With Love!
Images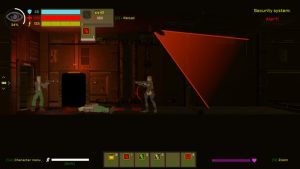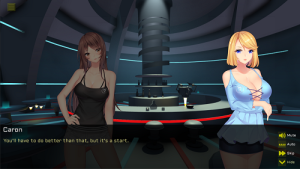 Premium Links
[ppp_patron_only level="5″ silent="no"]
GDrive
[/ppp_patron_only] From HentaiApk With Love!