Description
One day in the Rukongai in the spiritual world where the Shinigami live, the beautiful Yoruichi Shihoin received a new uniform of the detachment of covert operations and decided to show it to Kisuke Urahara. As soon as she did it Kisuke began persistently molest her. All because of the fact that the new suit was too frank and in it was visible most of the girl's body. He started kissing her, touching her tits, and then climbed into her panties. With this, and began a duel between two shinigami, in which the loser can not masturbate within one month.
Info
Developer: pinoytoons
Release: 02.08.2017
Status: Completed
Age Ratings: 18+
Series: Bleach
Categorie: Adventure
OS Platform: Android
Language game: English English
Features game: Music, Uncensored
Genres: Visual Novel, Anime, Big Tits, Sex, Paizuri, Masturbation, Footjob, Hentai, Flash
From HentaiApk With Love!
Images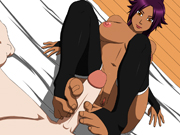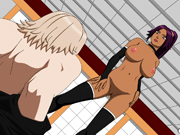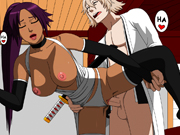 Developer's apps