Description
So, meet Kathy, your new neighbor. She is 18 and she studies Arts. A romantic dreamer living mostly in the fantasy world of beauty and art. She's new to the city: they've just arrived. Being taken away from her school, friends and everything she loves and cares for, Kathy feels desperately lonely in this new and completely strange city. Her mum and dad are not much of support to her. Her dad works hard to provide for the family, while her mum is busy seducing everything male around her. Will you be able to establish deep connection with Kathy?! And how far will this 'connection' go?! It all depends on choices you make.
Other title: Love Thy Neighbour
Developer: Slonique
Release: 13.01.2019
Version: 0.16
Status: Completed
Age Ratings: 18+
Series:Love Thy Neighbor
Categorie: Adventure
OS Platform: Android 5.0+
Language game: English English
Language interface: English English
Features game: Uncensored, 3D
Genres: Visual Novel, Incest, Romance, Seduction, Sex, Big Tits, Blow Job, Milf, Anal, Voyeurism, Spanking, Lesbian, Sex Toys, Masturbation, Fisting, Group Sex, Cunnilingus, Fetish, Peeping, Jerk Off, RenPy
From HentaiApk With Love!
Images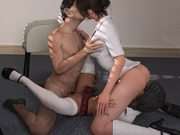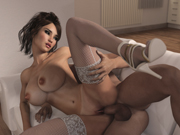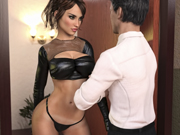 Premium Link