Description
Freya finally opened the potion shop of her dreams! But Freya's mother is in trouble with the creditor, Mr. Manji. To save Mr. Manji from Freya's mother's grasp, Freya was determined to pay Mr. Manji back as soon as possible.
Help Freya collects ingredients by exploring the stages and collecting cum by seducing and having sex. Craft potions and sell them to make money so Freya can pay her debt back.
Unique Platformer:
Defeat enemies by throwing potion bottles at the right strength. Simple yet challenging game play and stage design.
Different ways to collect ingredients:
Seduce enemies, fuck them, then collect their cum. Defeat enemies and collect what they drop. Explore the map and pick up anything you can find.
Body Stats:
See how Freya's body transforms after all the cum collecting. Animated images.
Exploration:
Explore the stages to find dropped potion recipes and hidden collection locations. Walk around towns and find people who needs help; they will give you nice rewards. Or you can walk around towns and seduce people…
Key Features:
– 18+ Stages
– 20+ Unique hentai animations
– Potion crafting and selling system
– Animated character art
– 15 different potions
Developer: oneLegNinja
Release: 15.08.2020
Version: 1.1
Status: Completed
Age Ratings: 18+
Categorie: Action
OS Platform: Android 5.0+
Language game: English English Japanese Japanese Chinese Chinese
Language interface: English English Japanese Japanese Chinese Chinese
Features game: Music, Uncensored
Genres: Platformer, Fantasy, Hentai, Big Tits, Monster Girl, Voyeurism, BDSM, Futanari, Big Dick, Anal, Monsters, Masturbation, Furry, Sex, Blow Job, Bondage, Oral Sex, Unity
From HentaiApk With Love!
Images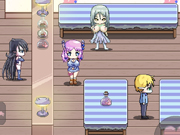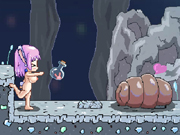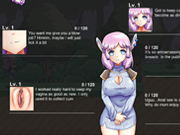 Premium Links
[ppp_patron_only level="5″ silent="no"]
Gdrive
[/ppp_patron_only] From HentaiApk With Love!