Description
Divine Dawn is a text-based RPG in which you step into the role of a would-be hero, with dreams of greatness and no likelihood of achieving any of them in a peaceful world with no real genocidal threats. Then you nearly die several times in a row, discover traces of an ancient mystery and (possibly) impending doom, and go on a road trip with a colorful cast of comrades to save the world! Maybe. You've got a lot of fighting, therapy, adventure, and monster girls to deal with before we get to that point. Fortunately, you'll usually have a partner at your side to help you out in fights and offer witty(?) banter(?). But only you can decide if it's worth trading your humanity for the power you need – otherworldly energies offer much, but will change your body over time.​
Version: 0.22d
Censorship: Uncensored
Language: English
Developer: Cryswar
Release Date: 17/10/2022
Platform: Windows, Android, MacOS, Linux
From HentaiApk With Love!
Images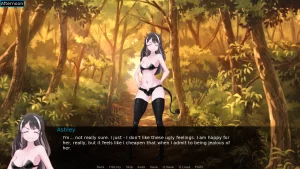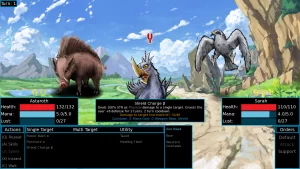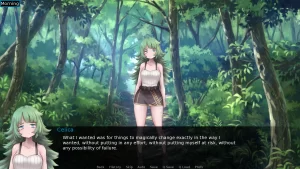 Premium Links
[ppp_patron_only level="5″ silent="no"]
Mediafire
[/ppp_patron_only] From HentaiApk With Love!