Description
In ACADEMY34 you are going to take on a role of a cadet, who has just enrolled to the Academy, where young recruits are trained to become Overwatch agents. An exciting student life awaits you with all familiar characters, original story, lots of side quests and tons of adult content!
Developer: Young & Naughty
Release: 21.11.2017
Last Modified: 12.08.2021
Version: 0.10.2.5
Status: In Progress
Age Ratings: 18+
Series: Overwatch
Categorie: Adventure
OS Platform: Android 5.0+
Language game: English English
Language interface: English English
Features game: Uncensored
Genres: SLG, Parody, Light BDSM, Date-Sim, Anal, Milf, Masturbation, Peeping, Exhibitionism, Blow Job, Glory Hole, Sex, Robots, Sex on camera, Muscle Girl, Public Sex, RenPy
From HentaiApk With Love!
Images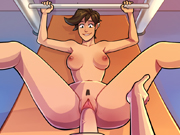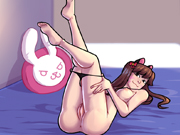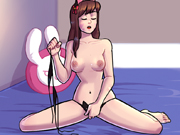 Premium Link
[ppp_patron_only level="5″ silent="no"]
GDrive
– OneDrive[/ppp_patron_only] From HentaiApk With Love!